Life after ChatGPT
30. März 2023
Betahaus, Hamburg 
---

Creative AI Experience Day
Vorträge und Showcases
- Praktische Anwendungen von Creative AI in  Literatur, Marketing und Design
Workshops 
  - AI und Literatur
  - AI und Marketing-Texte
  - Design mit AI  (in English)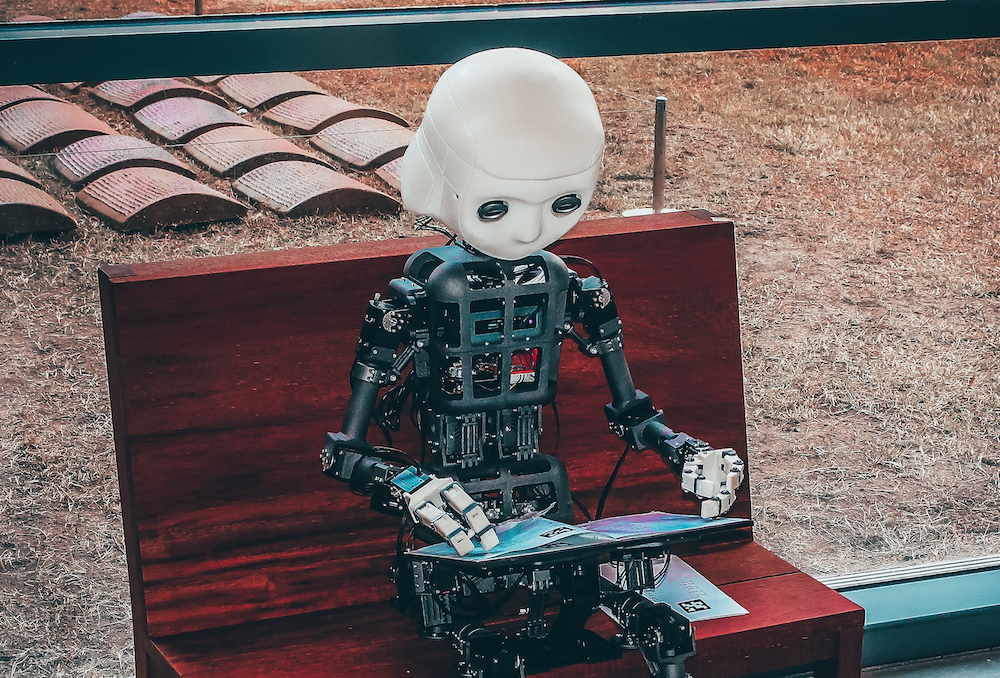 Photo: Andrea de Santis/unsplash
In den zurückliegenden Monaten hat Künstliche Intelligenz durch den Hype um ChatGPT einen Aufmerksamkeitsschub erfahren, der von den EU-Gesetzgebern in Brüssel bis in die Klassenzimmer der europäischen Kleinstädte reicht.

ChatGPT zeigte als frei verfügbarer Zugang zu einer textgenerierenden KI erstmals, in welcher Breite Creative AI eingesetzt werden kann: Von Essays auf Universitätsniveau über Präsentationen und Filmkritiken bis hin zu Schulaufsätzen: All das kann ohne Vorkenntnisse durch ein paar einfache Anweisungen generiert werden.

ChatGPT ist nur die Spitze einer Entwicklung, die sich bisher in Fachkreisen abgespielt hat: Der Einsatz von Künstlicher Intelligenz zur Generierung von Musik, Text und Bildern, sogenannte Generative AI; oder wenn die Ergebnisse im kreativen Kontext erfolgen: Creative AI.
AI Experience Day
ist die Abschlussveranstaltung der ARIC- Reihe Creative AI, die seit 2022 das Thema verfolgt. ARIC lädt noch einmal ein zu einer Rückschau und Vorausschau auf das Thema, das uns auch in 2023 begleiten wird.
Einführungsvortrag

Werner Bogula, Kurator der Reihe Creative AI gibt einen Überblick über die Bedeutung von Creative AI und was das ARIC bisher in diesem Bereich dazu veranstaltet hat.

Drei Experiences (Laptop mitbringen!) 

Jonathan T. Mall: Praktische Anwendung der Textgenerierungssoftware Neuroflash
Sabrina Pohlmann: Creative AI und Literatur
Dr. Ayse Glass: Designing Images with AI

This is the Future of AI
Prof. Peter Kabel erklärt, wie er die Zukunft der Creative AI sieht und Design-Studierende der HAW präsentieren ihre AI-Visionen

Austausch und Spaß
Viele Möglichkeiten zum Netzwerken bei Kaffee und Tee, Snacks und Drinks.